Episode 32: I Wish I Knew: Wedding Photography Doesn't Have to be Complicated – Jasmin Blais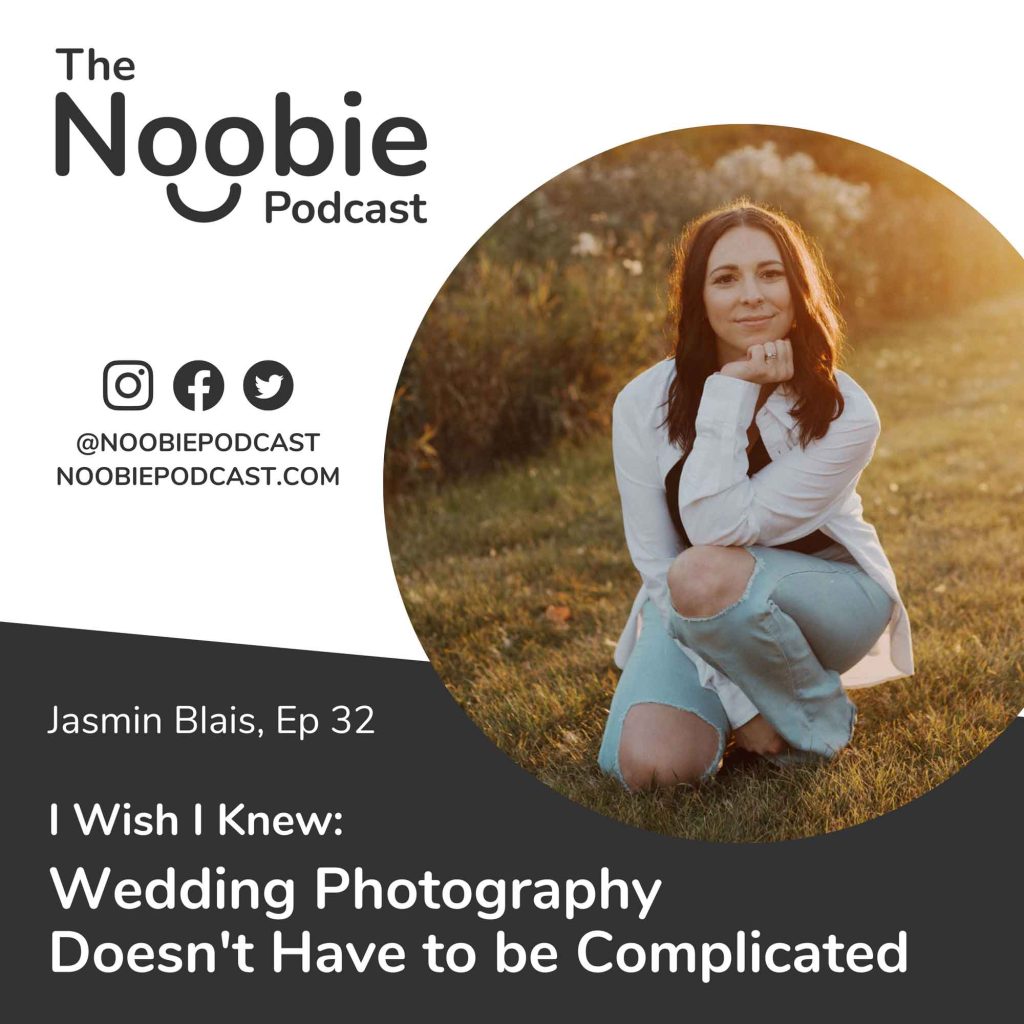 Starting a photography business can seem complicated and overwhelming. There's so much to keep up with, and sometimes it can even be difficult to know where to start! Fortunately, photographer Jasmin Blais is here to help minimize overwhelm, and help us focus on those things that will make the biggest difference in getting our photography business off the ground!

You can subscribe to the Noobie podcast on the Apple Podcast app, follow on Spotify, join the YouTube subscriber list, or listen on your favorite podcast app!
Show Notes:

Jasmin's Introduction (2:10)

What is the big principle that Jasmin wishes she'd known when she got started? (4:05)
What was the turning point in Jasmin's business that caused her to start simplifying her photography business? (5:45)
What was Jasmin's approach to running her business prior to the pandemic vs now? (10:01)
Is the narrative around wedding photography being complicated happening in the industry or from the outside? (15:28)
What are the ideas photographers can implement to simplify photography and photography business? (20:15)
1. Mindset – establish your why and values
2. Understand your camera
3. Provide a great client experience

Links:
https://instagram.com/jcphotographysk
https://jcphotographysk.com