Episode 35: I Wish I Knew: How to Stand Out – Nathan Holritz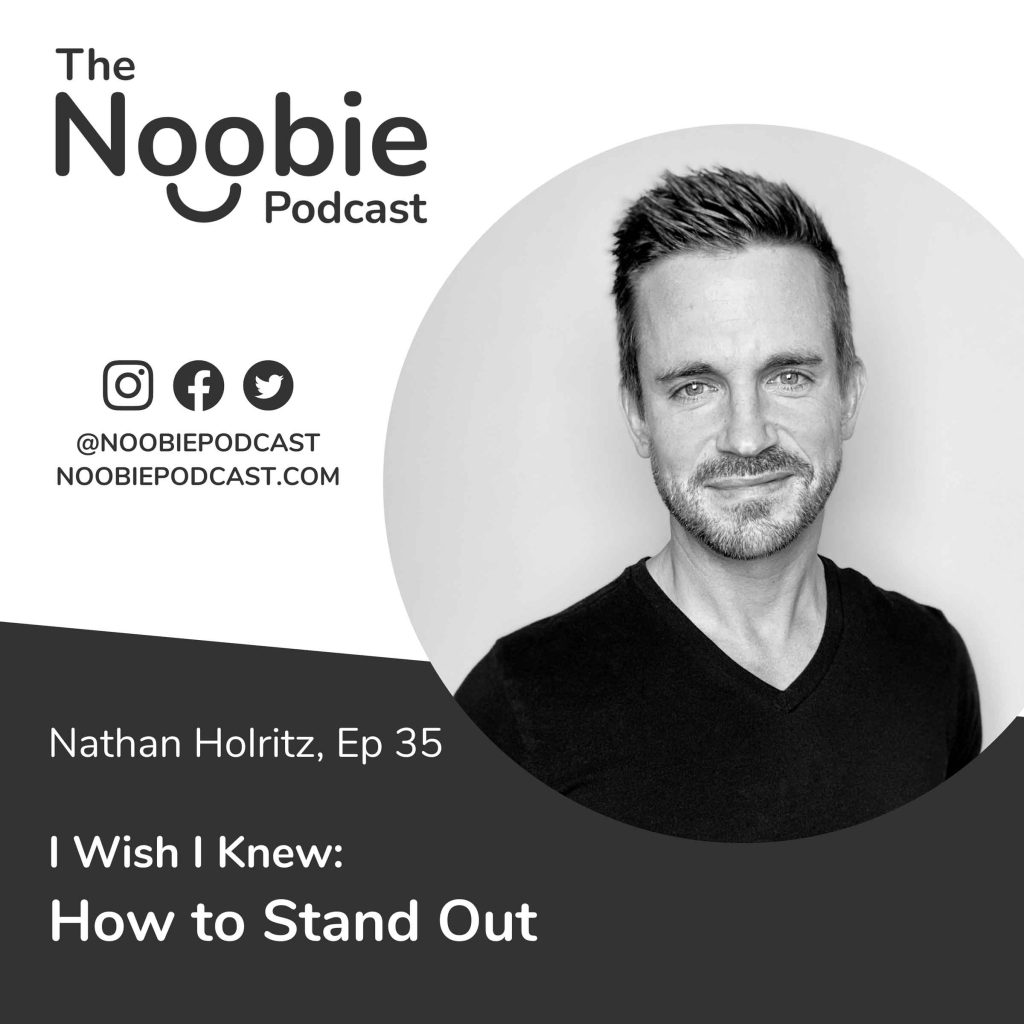 Starting a new photography business is hard enough, but things get even more complicated when we realize we're competing against so many photographers for potential clients' attention. Nathan Holritz is on the show today to ease your fears and share one of the most effective tools that will allow you to stand out in your marketplace so that you can book clients more easily!

You can subscribe to the Noobie podcast on the Apple Podcast app, follow on Spotify, join the YouTube subscriber list, or listen on your favorite podcast app!
Show Notes:

What is Brand Position? (8:19)
5 Steps to Standing Out in Your Marketplace
1. Establish a Big Picture View (10:06)
2. Study Your Market (15:33)
3. Choose Your Position (19:32)
4. Refine Your Messaging (24:50)
5. Share Your Position Prominently (29:10)
6. Match the Experience with the Message (31:42)
Links:
https://noobieconference.com
https://bokehpodcast.com