Episode 37: I Wish I Knew: The Value of My Business is not Determined by Critics – Britney Smith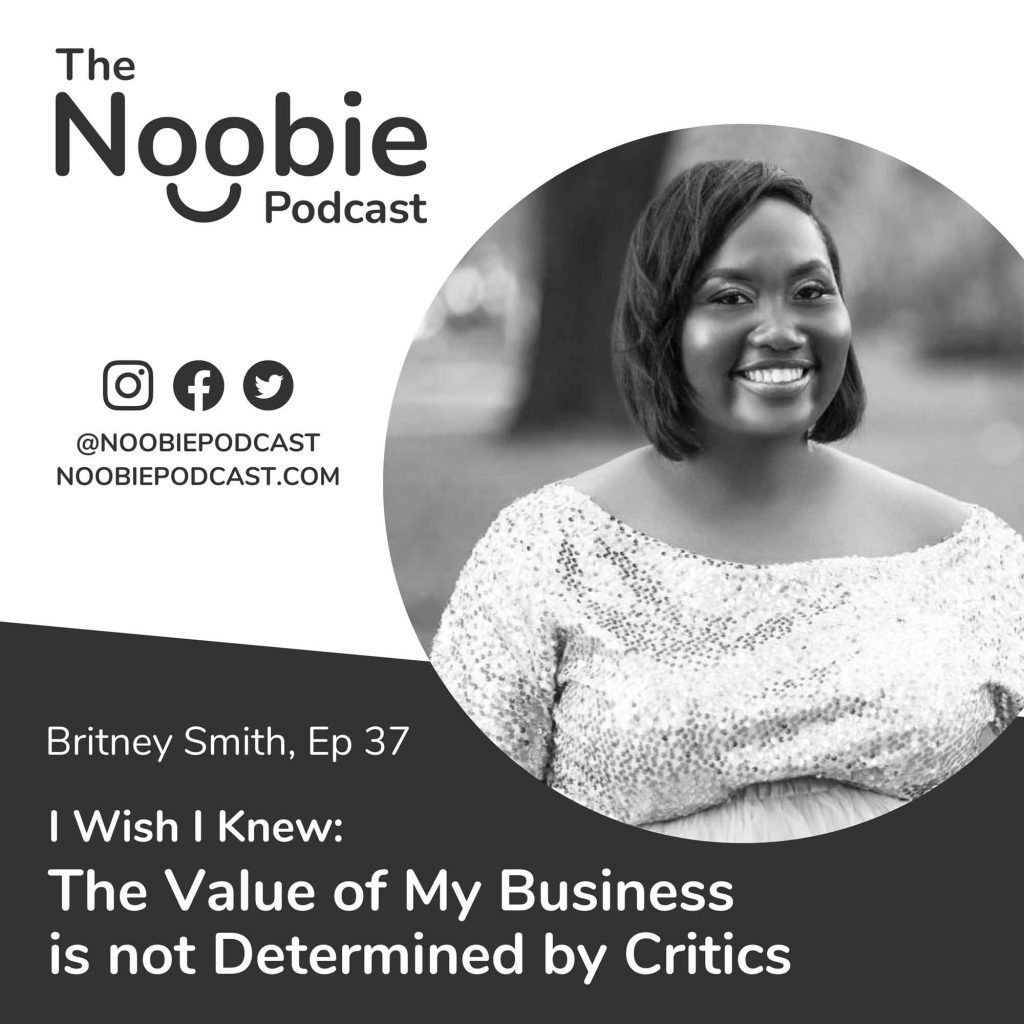 It's easy – especially as new photography business owners – to let ourselves get sucked into critiques coming from the outside. Photographer Britney Smith is on the Noobie Podcast to talk about how to step beyond those negative voices and create the business we want!

You can subscribe to the Noobie podcast on the Apple Podcast app, follow on Spotify, join the YouTube subscriber list, or listen on your favorite podcast app!
Show Notes:
Britney's Introduction (2:50)
What big idea did Britney wish she'd known when she started her photography business? (4:00)
Did Britney face a lot of criticism when she first started her business? (4:50)
3 big ideas that Britney implemented in order to set up her business in her way vs what critics were saying: (6:58)
1. Stay focused on the intentions of your business
2. Match the price with the value you're giving to clients
3. Create brand awareness/brand clarity
What is the balance between awareness of the marketplace (what others are doing) and keeping focused on the intentions you have for your business? (9:56)
How does adding value for our clients relate to ignoring outside critiques? (13:36)
How does creating brand awareness help with blocking out critics? (17:10)

Links:
https://noobieconference.com
https://glamlabstudio.com
https://instagram.com/theglamlabphotography