Episode 7: I Wish I Knew: How to Minimize Overwhelm – Kalla Ramberg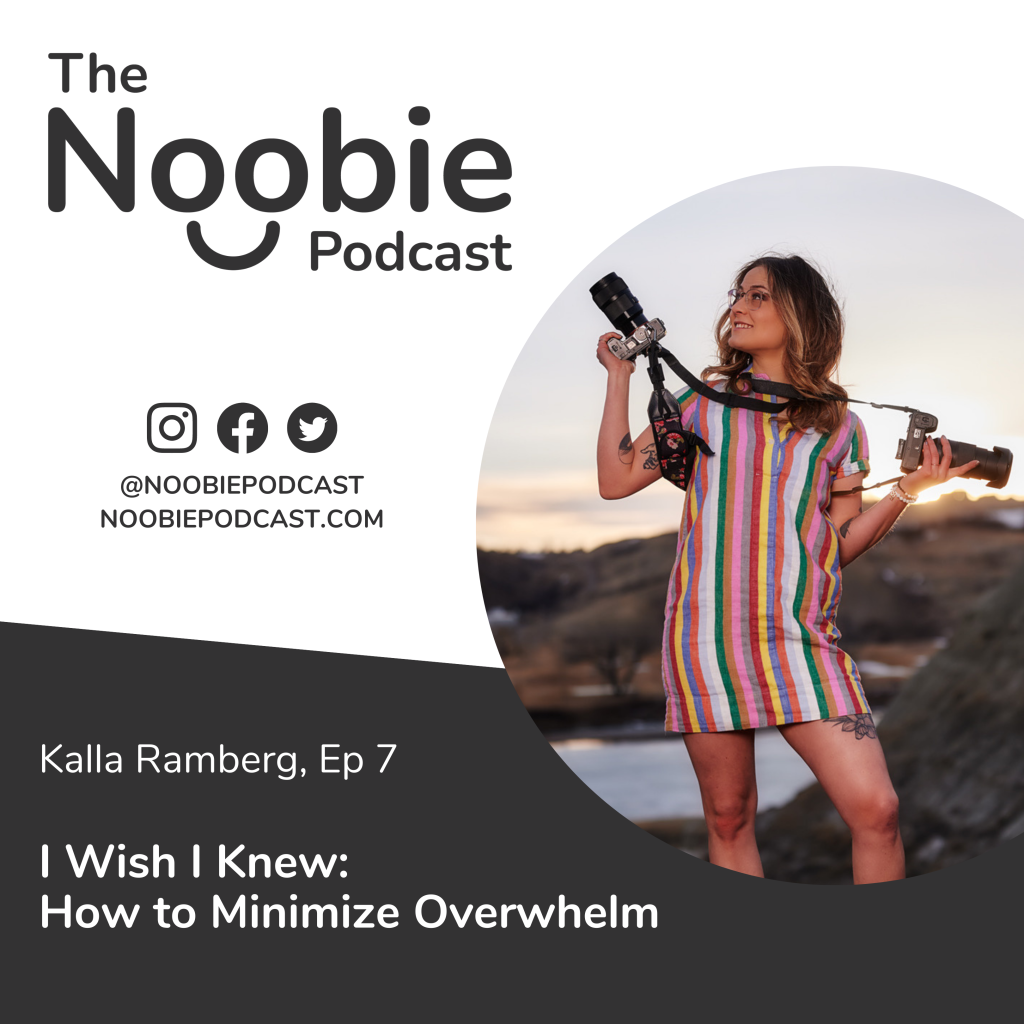 Have you recently started a photography business and feel as if you've been thrown into the fire? Are you reacting to the stress and overwhelm as it happens, instead of recognizing when and where you tend to get overwhelmed and being proactive about managing it?
In Episode 7 of The Noobie Podcast, Kalla Ramberg opens up about her personal experience with overwhelm as her photography business quickly gained steam in the last couple of years. While there can be an external pressure to hustle and do whatever it takes to make your goals a reality, there is something to be said for stepping back and reassessing the situation and your needs. Tune in as we chat about finding a mentor, how to recognize areas that you may struggle in, and how you can outsource or delegate tasks before you reach overwhelm.
You can subscribe to the Noobie podcast on the Apple Podcast app, follow on Spotify, join the YouTube subscriber list, or listen on your favorite podcast app!
Kalla's introduction (1:11)

Kalla's photography business background (1:59)

What is the big idea that Kalla wishes she understood when she started her photography business? (4:00)

4 Steps to Minimizing Overwhelm (6:38)
1. Finding a mentor
2. Identifying overwhelm before it consumes you
3. Anticipating what systems you need to run your business
4. Outsourcing before you are overwhelmed

Is there a way Kalla went about finding a mentor for herself? (7:50)

The major components of a business (18:20)
Links
www.noobiepodcast.com
www.kallarambergphotography.ca
www.instagram.com/kallarambergphotography