Episode 21: I Wish I Knew: How to Create Excellent Work-Life Balance – Jenna Henderson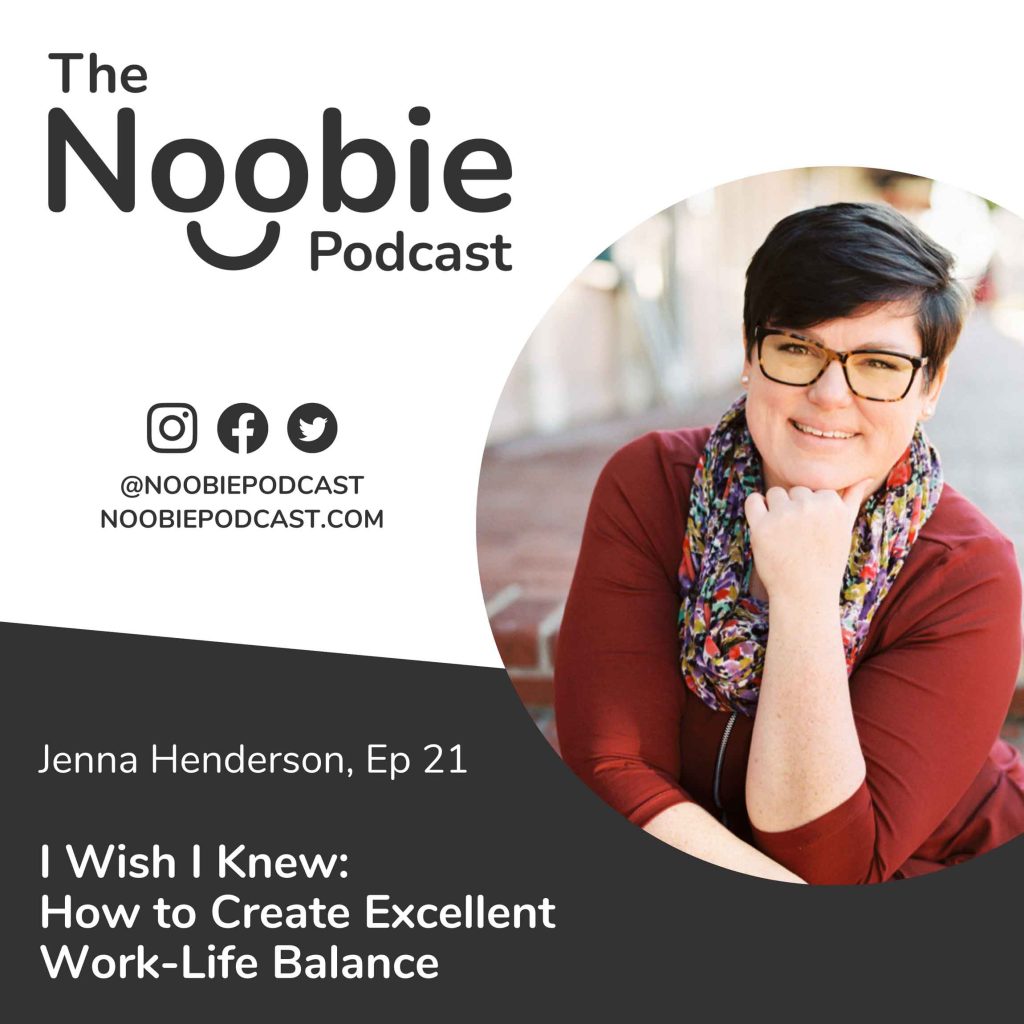 Getting a new business off the ground takes lots of hard work and time, and yet part of the reason we get into business for ourselves is to have more freedom and flexibility in life! How can you put the necessary work into growing a business while still having a life? Listen in to this conversation with Jenna Henderson to learn how!
You can subscribe to the Noobie podcast on the Apple Podcast app, follow on Spotify, join the YouTube subscriber list, or listen on your favorite podcast app!
Show Notes:

Jenna's Brand Position and Business Background (2:11)
What Jenna wishes she'd known about work-life balance when she began her business (3:07)
What was the turning point for Jenna to finally create a better work-life balance? (4:56)
How can photographers create work-life balance for themselves? (7:24)
1. Determine what you want for yourself and your business
2. Set boundaries and control your schedule
3. Stop trying to copy what other photographers are doing in their businesses
Links:
https://www.jennaclicks.com
https://www.instagram.com/jennahendersonphoto