Episode 38: Brand Position Consultation – Joshua Navarro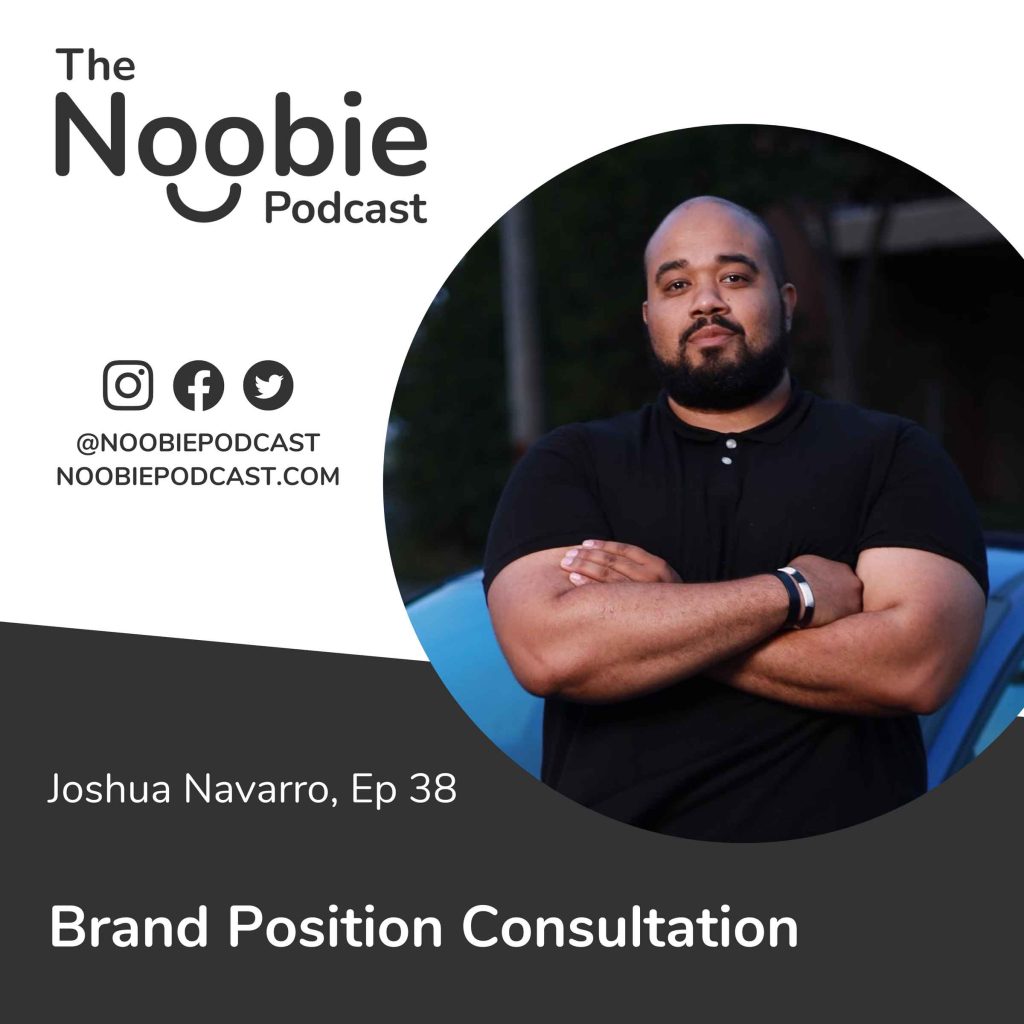 In order to most effectively stand out amongst your competition, you need to be clear about your company's unique brand position in the marketplace. Join us for a conversation with photographer Joshua Navarro to learn how to establish your unique brand position!

You can subscribe to the Noobie podcast on the Apple Podcast app, follow on Spotify, join the YouTube subscriber list, or listen on your favorite podcast app!
Show Notes:
What are the main reasons that Joshua wanted to get into photography? (3:30)
What is Joshua's marketplace? (6:16)
What type of photographic services does Joshua offer? (8:55)
What percentage of Joshua's work is studio work vs live events? (11:06)
What is unique about Joshua's photographic style that sets him apart from other photographers in the same genre? (14:58)
What is Joshua's goal with his photography business? (18:48)
Benefits of a clear, distinct brand position (21:05)
6 steps to establishing a clear and distinct brand position (26:56)
Analysis of Joshua's marketplace and competition (44:30)


Links:
https://instagram.com/jnentertainment_15