Episode 24: I Wish I Knew: How to Streamline Email Workflow – Danielle Blewitt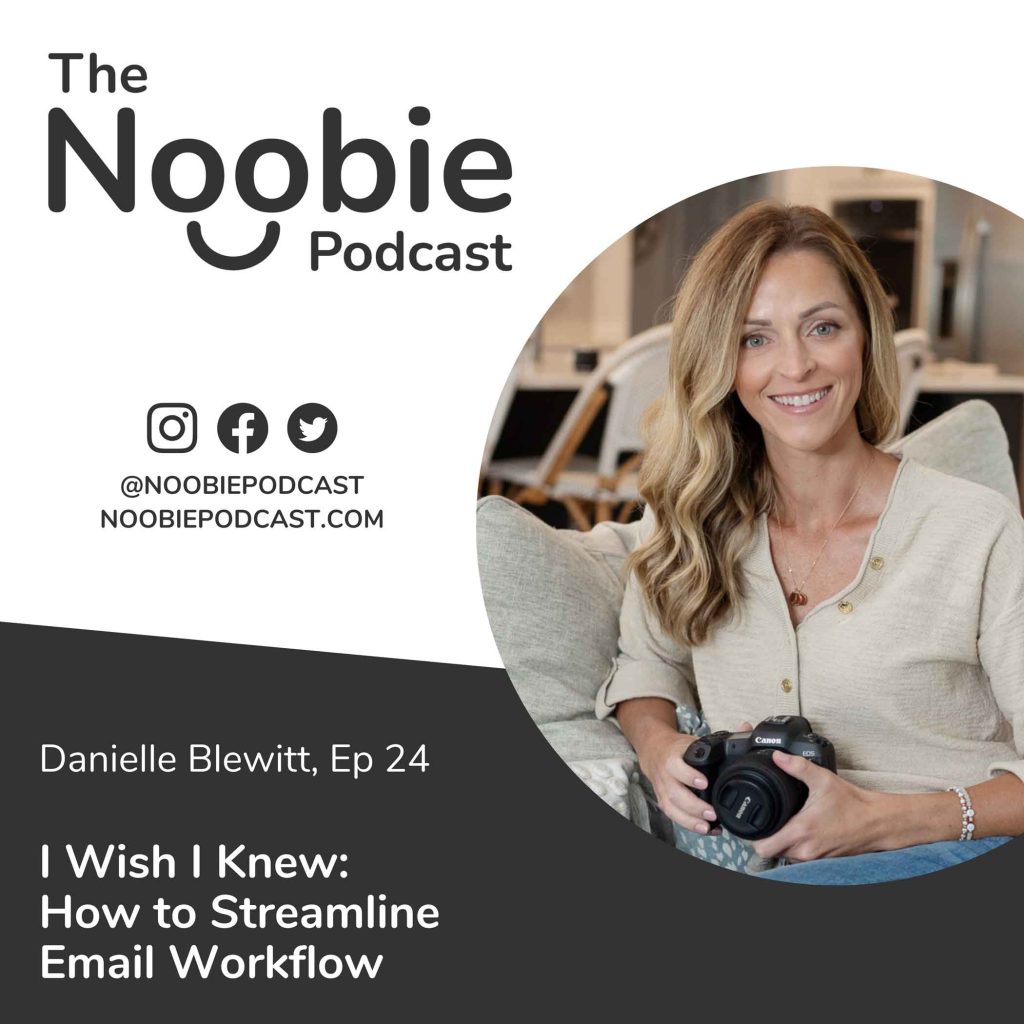 Building a business is overwhelming enough without having to deal with mountains of email communication with potential clients and existing clients. But what if you could streamline email management so that you're only spending a fraction of the time in your inbox each week? Tune in to this episode with photographer Danielle Blewitt to learn how!

You can subscribe to the Noobie podcast on the Apple Podcast app, follow on Spotify, join the YouTube subscriber list, or listen on your favorite podcast app!