Episode 26: I Wish I Knew: Systems and Workflow Don't Have to be Overwhelming – Melissa Rich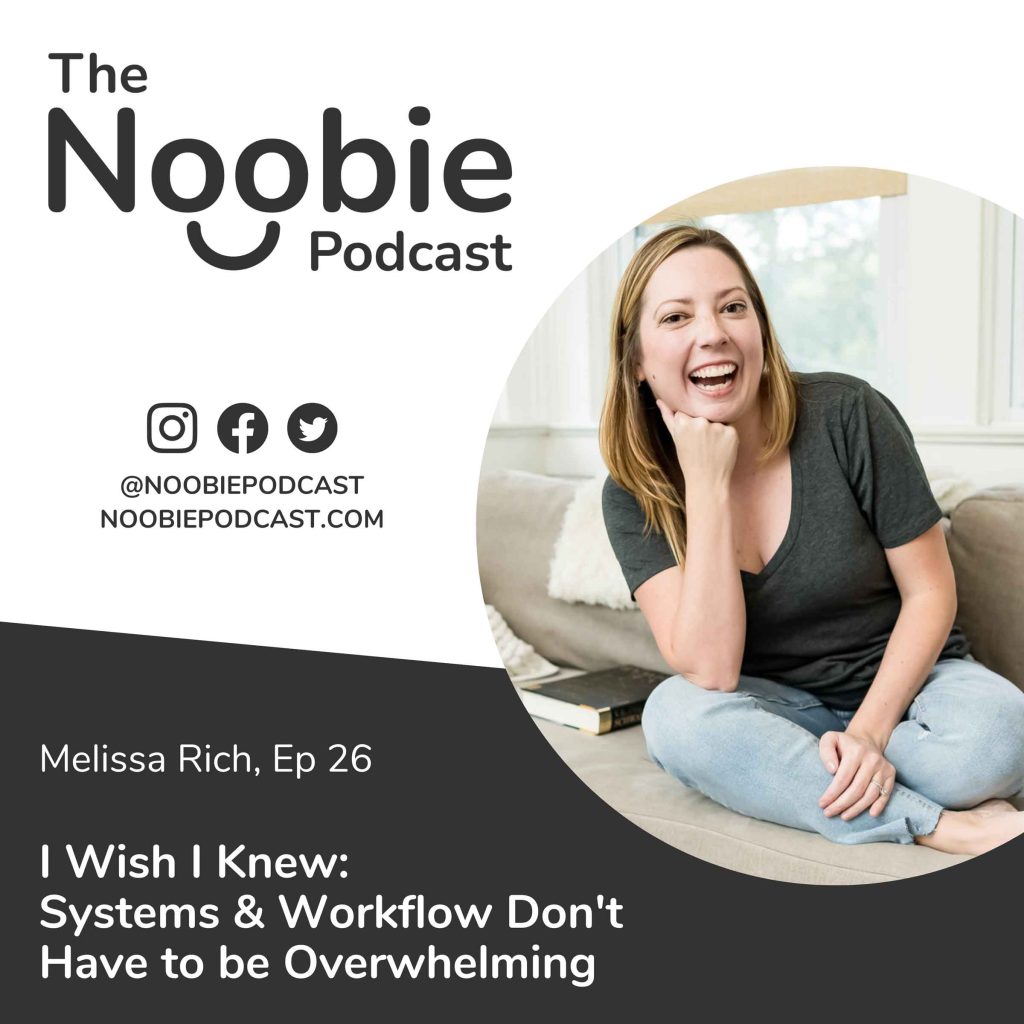 A well-designed workflow – driven by great systems – is a major part of what will enable sustainable success for a photography business. But many photographers get stuck in overwhelm as they consider what it will even take to set up great systems for their business – and never implement them! Join us for an important discussion with Melissa Rich as she shares key principles for minimizing the stress of implementing an effective workflow in a new photography business!

You can subscribe to the Noobie podcast on the Apple Podcast app, follow on Spotify, join the YouTube subscriber list, or listen on your favorite podcast app!