Episode 39: How to Build a Strong Brand on Your Personality – Lisa Aihara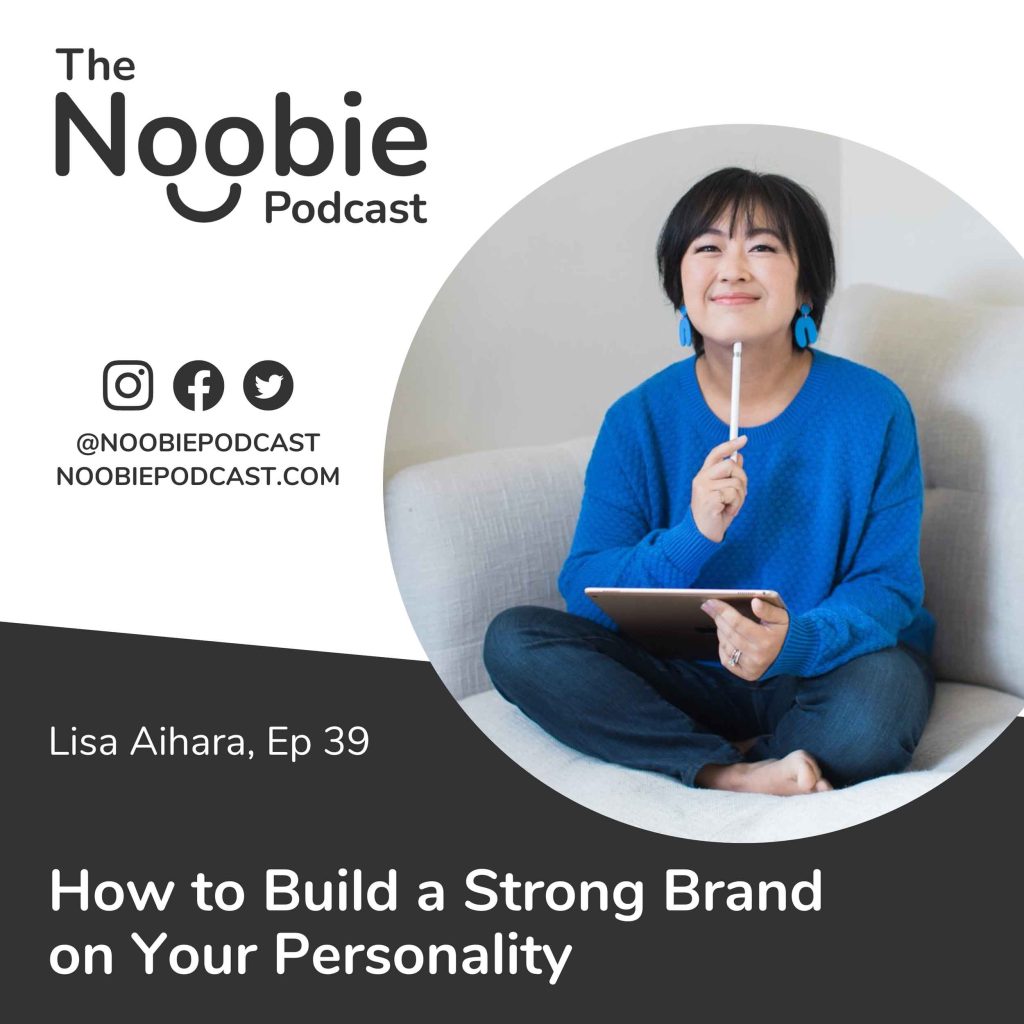 It's absolutely vital to have a clear and distinct brand position to build your photography business as quickly as possible, but how do you make sure to maintain as much of your personality in the brand as possible? Listen in to this conversation with brand specialist, Lisa Aihara, to learn how!

You can subscribe to the Noobie podcast on the Apple Podcast app, follow on Spotify, join the YouTube subscriber list, or listen on your favorite podcast app!
Show Notes:

What does it mean to infuse personality into your branding? (2:52)
What is the balance between bringing your personality into your brand and ensuring that your value proposition doesn't get lost? (4:39)
What is the practical way for photographers to share the more personal side of themselves in their brand? (9:18)
3 ideas for ways that photographers can infuse their personality into their brand (10:24)
1. Have a great brand photo of yourself
2. Choose colors that represent your brand
3. Include fun details about yourself
How should photographers pick which personal details to include in their branding? (14:30)

Links:
https://bokehpodcast.com
https://instagram.com/ellettestudio
https://ellettestudio.com
Freebie from Lisa: ellettestudio.com/podcast