Episode 17: I Wish I Knew: I'm Not My Target Client – John Mansfield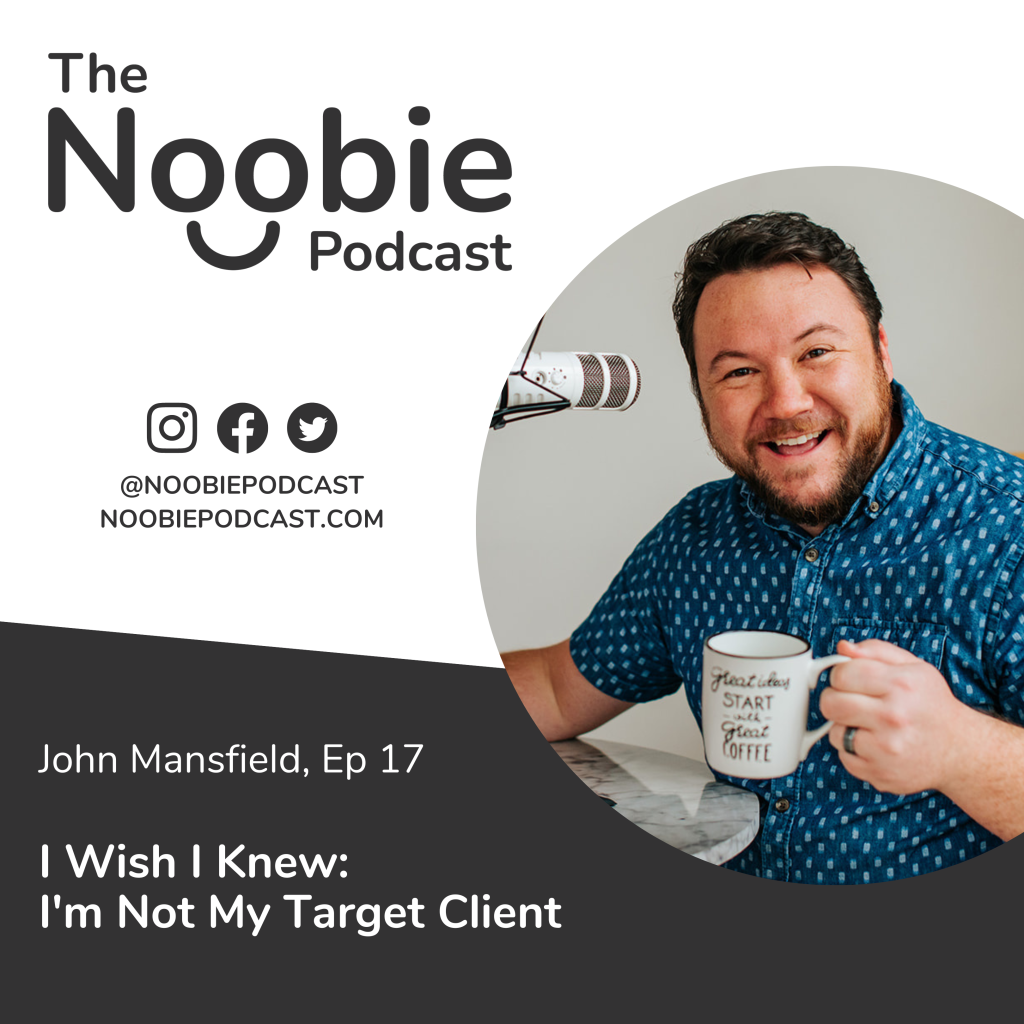 Are you struggling to attract your target client? Do you feel like you're screaming into the void, trying to book anyone and everyone that needs a photographer?
In Episode 17 of The Noobie Podcast, John Mansfield discusses his journey toward realizing that he is not his target client and that the clients he now serves in his business have different needs, desires, and pain points. Tune in as we chat about ways that you can shift your mindset by creating a mental picture of your target client, changing the portfolio that you're sharing, changing the way you manage a session or wedding, and more!

You can subscribe to the Noobie podcast on the Apple Podcast app, follow on Spotify, join the YouTube subscriber list, or listen on your favorite podcast app!