Episode 25: I'd Like to Know: How to Juggle Family Life and Running a Business – Meredith Detchantala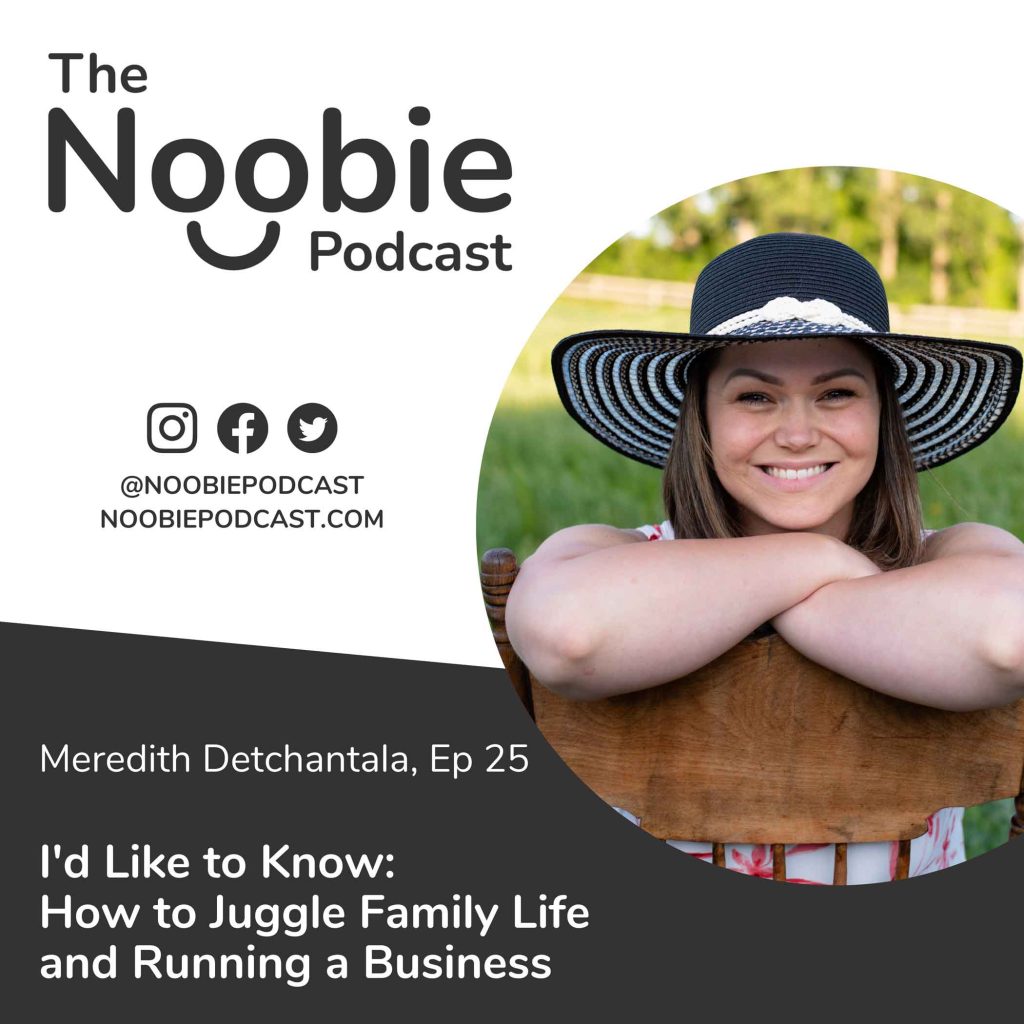 Starting and building a photography business is a big challenge, and it's easy to lose a sense of balance between work and home life. Listen in to this consultation today as host Nathan Holritz helps photographer Meredith Detchantala with some principles that will help her juggle business and family life more effectively!

The Noobie Podcast is brought to you by Cheezoo: Photography is for everyone! You can subscribe to the Noobie podcast on the Apple Podcast app, follow on Spotify, join the YouTube subscriber list, or listen on your favorite podcast app!
Show Notes:

Meredith's Introduction (2:49)
What are Meredith's biggest challenges with balancing running a business while having a family too? (7:41)
Big ideas for how to balance running a photography business, working a full-time job, and managing family life (9:50)
1. Start with a big picture view
a. determine the amount of income you want to generate
b. set time goals for the amount of time you want to spend to meet the income goal
2. Determine a business model that fits the goals in your big picture view
a. identify the genre of photography you want to shoot
b. determine the target market
c. set pricing that will allow you to meet the goals set in your big picture view
3. List the tasks required to run the business
a. divide into proactive and reactive
b. determine which tasks to outsource or delegate
Links:
https://www.photographersedit.com
https://www.calendly.com