Episode 28: I Wish I Knew: ONLY Focus on 2-3 Marketing Efforts – Rachael Crowe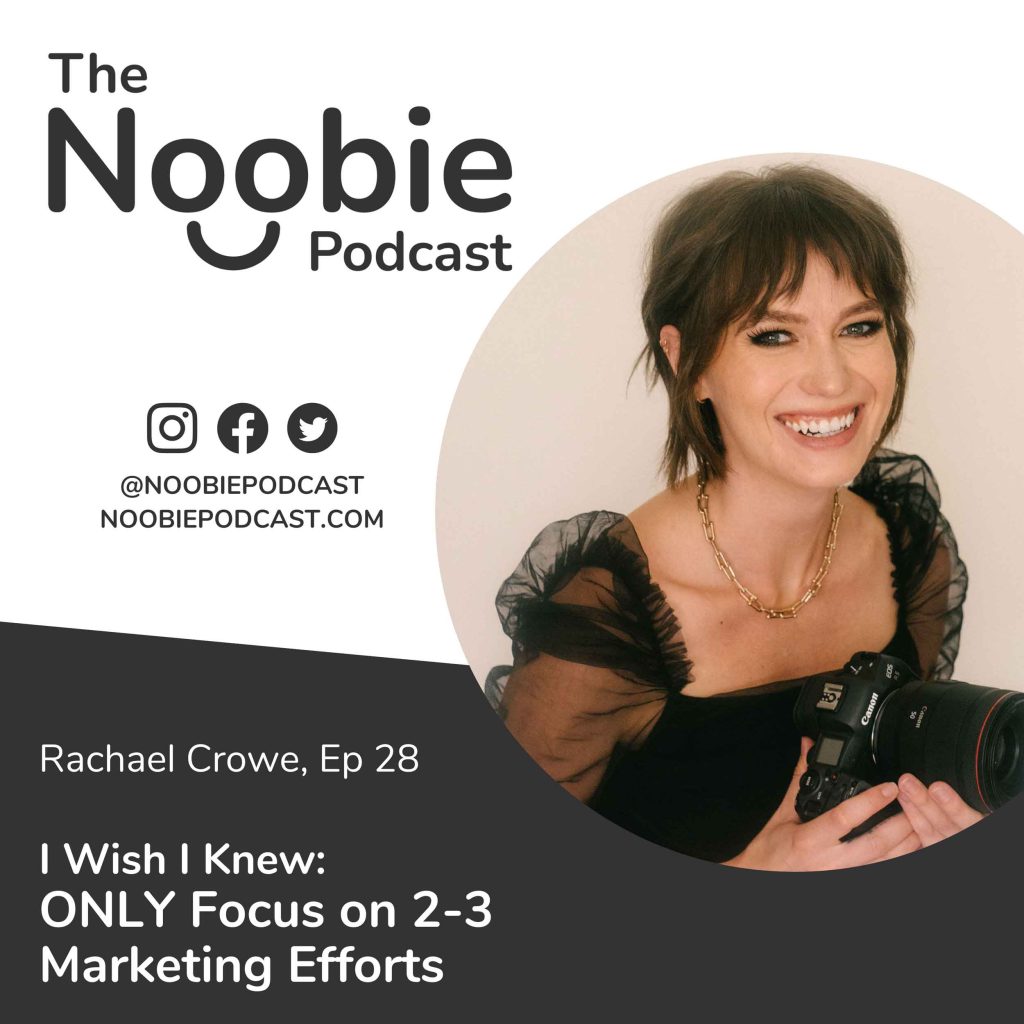 It's easy to get overwhelmed trying to do ALL the things when we first start our photography business, but is that really the best approach? Photographer Rachael Crowe has a different suggestion – especially when it comes to digital marketing. Listen in to hear her suggestions for simplifying marketing efforts for your new business!

You can subscribe to the Noobie podcast on the Apple Podcast app, follow on Spotify, join the YouTube subscriber list, or listen on your favorite podcast app!