Episode 29: I Wish I Knew: The Importance of Strong Messaging – Freda Funnye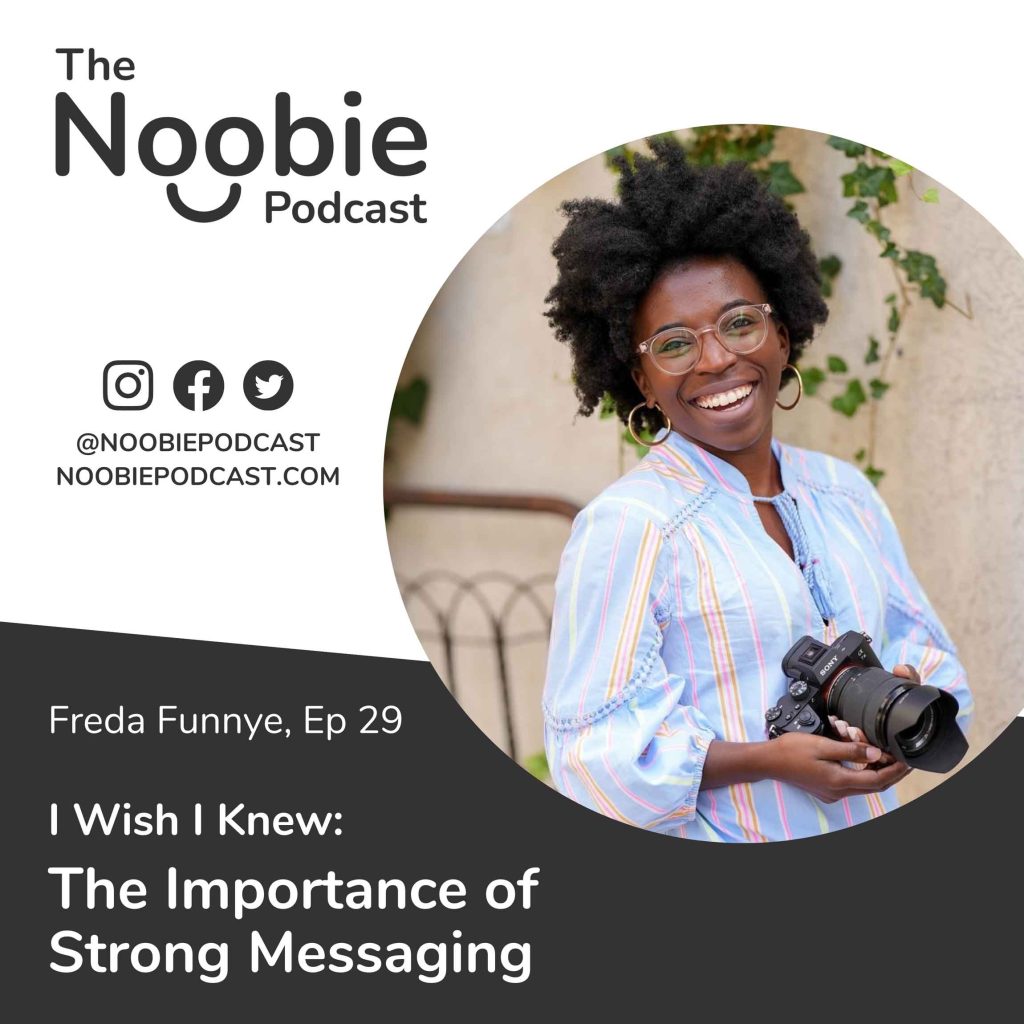 Honest conversation? It's relatively easy to capture a good photograph with today's technology. Being able to take a pretty photo no longer differentiates you as a photographer, nor does it automatically help you book more clients. Listen in as Freda Funnye shares about the one thing that will differentiate you: clear and relevant messaging.

You can subscribe to the Noobie podcast on the Apple Podcast app, follow on Spotify, join the YouTube subscriber list, or listen on your favorite podcast app!
Show Notes:
Freda's Introduction (1:45)
What did Freda wish she'd known when starting her photography business? (3:42)
At what point did Freda realize the need for clear messaging? (6:55)
3 ways to implement clear messaging for brand development (11:03)
1. Speak to the problem that you are solving – what is your why?
2. Familiarize yourself with your messaging so that it is easy to share
3. Keep messaging consistent across all platforms – website/social media/etc.
Links:
https://instagram.com/fredafunnye
https://fredafunnye.com