Episode 34: I Wish I Knew: I'm the Boss of My Schedule – Sabrina Gebhardt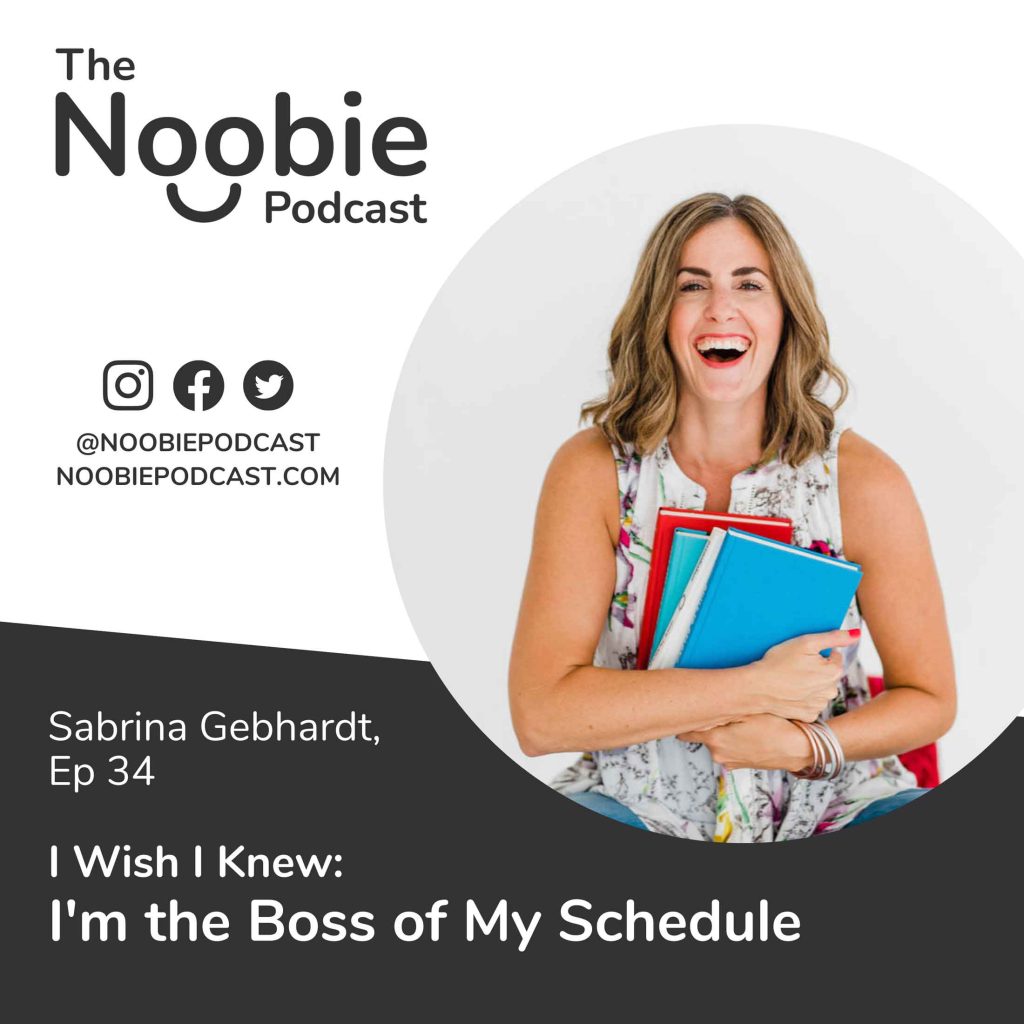 One of the main benefits of owning your own business is making your own schedule! And yet so many photographers get into a reactive mode where their business runs their lives, and they're left with little flexibility and freedom. Tune in to this conversation with photographer Sabrina Gebhardt, and learn how to take back control of your schedule today!

You can subscribe to the Noobie podcast on the Apple Podcast app, follow on Spotify, join the YouTube subscriber list, or listen on your favorite podcast app!
Show Notes:

Sabrina's Introduction (2:12)
What is the one big idea that Sabrina wishes she'd known when she started her business? (4:20)
What was the turning point for Sabrina that caused her to make a change? (5:45)
How can photographers take control of their schedules? (8:27)
1. Add family/life events to your calendar first
2. Determine your capacity (amount of time you can work)
3. Put boundaries in place to support your boundaries
4. Build white space into your calendar
What is the balance for Sabrina between creating white space for herself and having structured work time? (23:15)
Links:
https://noobieconference.com
https://instagram.com/sabrinagebhardtphotography
https://sabrinagebhardt.com