Episode 9: I Wish I Knew: How Long It Takes to Become Established – Scott Choucino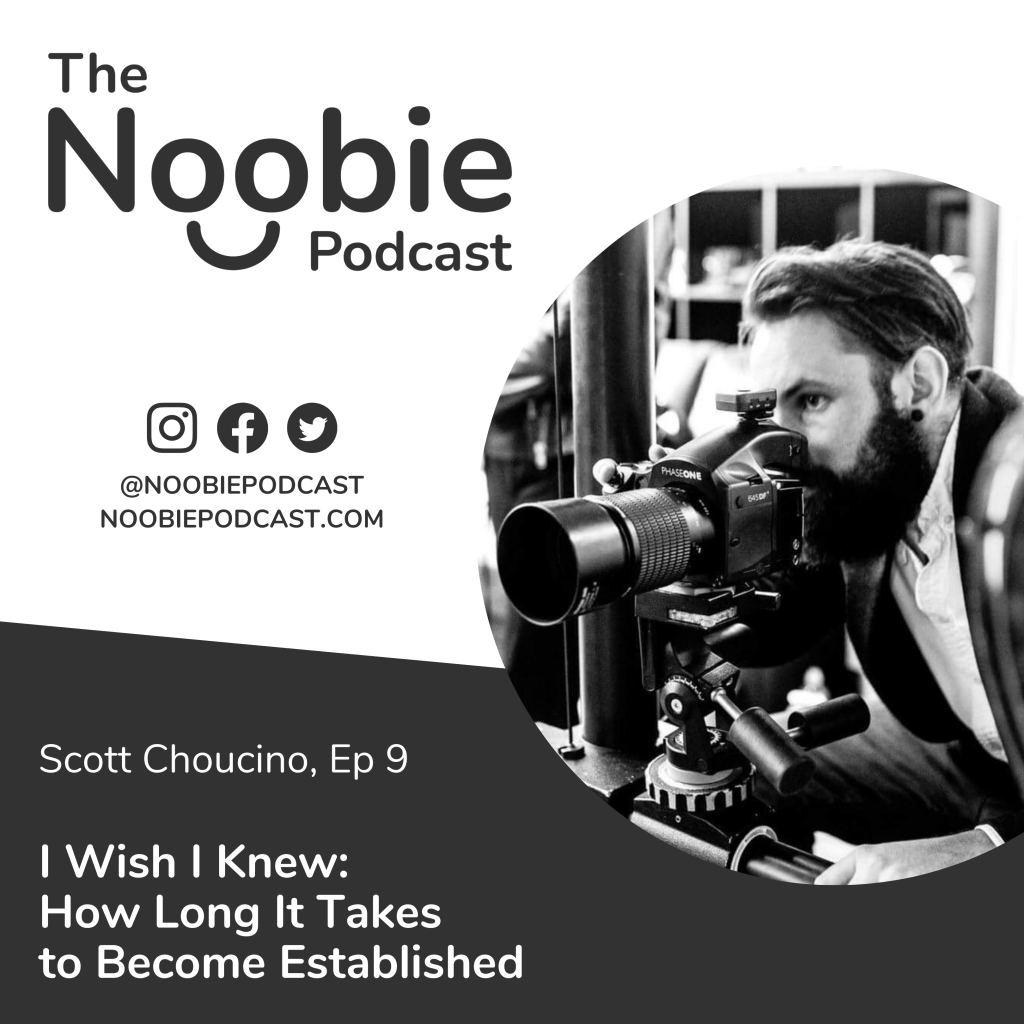 Do you struggle with knowing what steps to take when you're just starting out, so that the work you are doing every day is aligning with your long term goals?
In Episode 9 of The Noobie Podcast, Scott Choucino helps us unpack what being an established photographer means and what that can look like at different stages of your photography career. Tune in as we discuss the importance of patience, showing up and doing the hard work, and finding opportunities to continue developing your skill sets.
The Noobie Podcast is brought to you by Cheezoo: Photography is for everyone! You can subscribe to the Noobie podcast on the Apple Podcast app, follow on Spotify, join the YouTube subscriber list, or listen on your favorite podcast app!
Show Notes
Scott's introduction (0:51)

Scott's photography business background (1:55)

What is the one concept Scott wishes he would have known when starting his photography business? (3:58)

What does it mean to be an established photographer? (5:05)

How has realizing that it takes time to become established changed Scott's approach to business? (6:52)
1. Important to realize the need for patience
2. Show up and do the work
3. Using free time to continue developing your work

How did Scott actively practice patience? (10:15)

Is there a way Scott was able to confirm he was moving in the right direction? (12:54)

What does showing up and doing the work every day look like for Scott? (17:48)
Links
www.noobiepodcast.com
www.scottchoucino.com
www.instagram.com/scottchoucino
www.youtube.com/c/TinHouseStudioUK