Episode 8: I Wish I Knew: This Is An Endurance Race – Kim Kovacik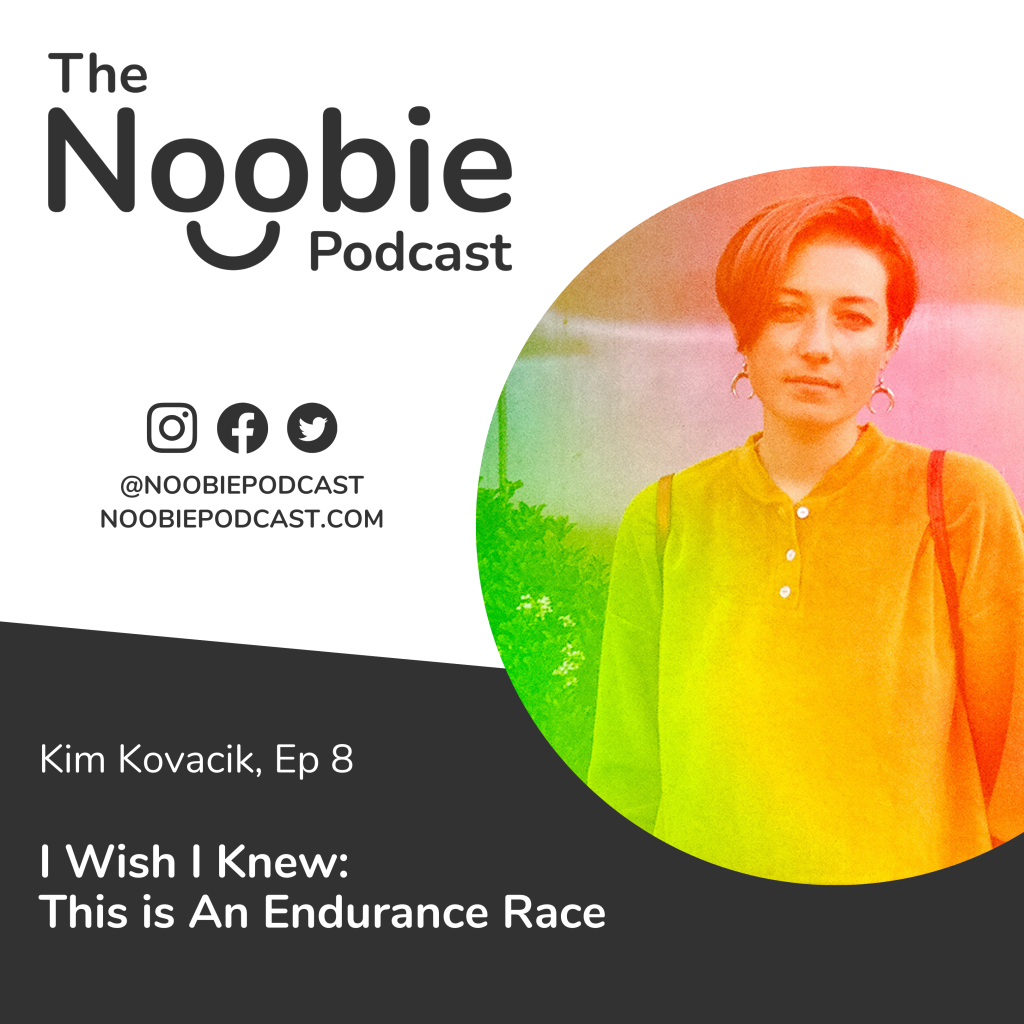 Does running your business feel disjointed and chaotic, when you thought it would be more of a linear process? Do you have systems in place to keep you going for the long run?
In Episode 8 of The Noobie Podcast, Kim Kovacik shines a light on the idea that running a business, whether freelance artistry or a freelance business, is an endurance race – not a sprint. While the hope may be for an uphill climb to the top, the reality is that there will be rocky lows and amazing highs, but each experience is a part of the journey. Tune in as we chat about being your own cheerleader and inspiration, how to stay encouraged when you're feeling down, and how setting boundaries can prepare you for the long haul.
You can subscribe to the Noobie podcast on the Apple Podcast app, follow on Spotify, join the YouTube subscriber list, or listen on your favorite podcast app!
Kim's introduction (1:00)

Kim's photography business background (1:37)

Does it get challenging for Kim to juggle a wide variety in her portfolio? (2:41)

What is one concept Kim wishes she would have known when she started her business? (3:57)

How many years has Kim been in business? (5:50)

When did Kim realize that her business is an endurance event, not a sprint? (6:21)

4 Ways to Apply the Concept of Business as an Endurance Race (8:00)
1. Keep a running record of encouragement
2. Organize my work around my life
3. Learn when to stop or take a day off
4. Keep strict business hours

How do we maintain a sense of energy over the long run? (14:10)
Links
www.noobiepodcast.com
www.kimkovacik.com
www.instagram.com/kimkovacik