Episode 6: I Wish I Knew: My Self-Worth – Tracy Jones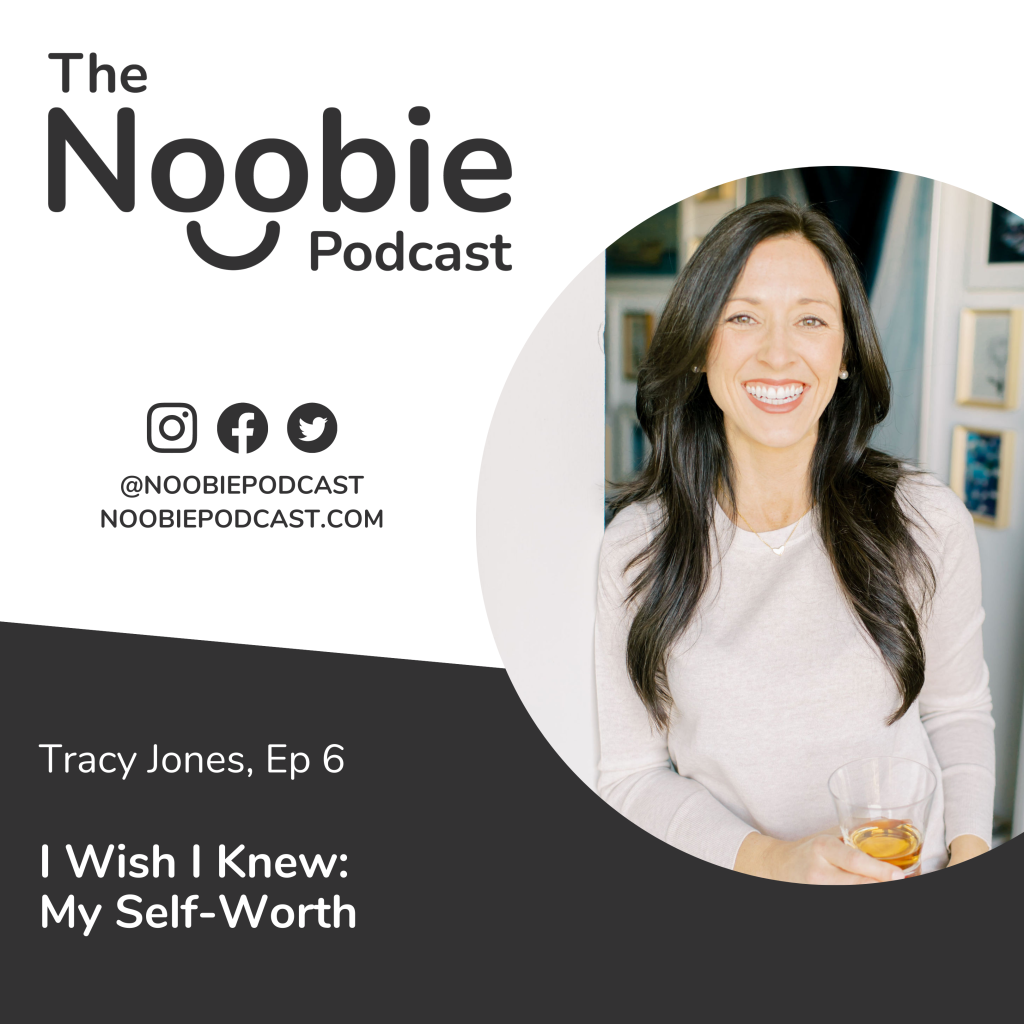 Have you struggled with self-worth when it comes to being true to yourself as a photography business owner? Are you consuming more than creating? Do you lack support and crave connection with fellow creatives?
In Episode 6 of The Noobie Podcast, Tracy Jones speaks on the topic of self-worth. As photographers and small business owners, what we do is personal – meaning that bits and pieces of who we are become tied into the art that we create and the services that we provide. Tune in as we chat about the concept of self-worth, knowing who you are and what you have to offer, and ways that you can implement the significance of self-worth into your business!
You can subscribe to the Noobie podcast on the Apple Podcast app, follow on Spotify, join the YouTube subscriber list, or listen on your favorite podcast app!
Tracy's introduction (1:06)

Tracy's photography business background (1:33)

What is Tracy's reasoning behind the blue and white website theme? (2:33)

How did Tracy decide to juggle both scenic work and lifestyle photography? (3:27)

What is the one concept Tracy wishes she would have known when starting her business? (4:44)

How did the lack of understanding self-worth manifest itself negatively in Tracy's life and business before reaching a turning point? (5:49)

What created the turning point in Tracy's life? (7:03)

3 Ways to Implement the Significance of Self-Worth into Your Business (8:28)
1. Get an advocate, someone to help guide you
2. Get clear about your belief system
3. Community

What was the biggest value in having a life coach for Tracy? (11:09)

The importance of getting out and connecting (18:00)
Links
www.noobiepodcast.com
www.lifewithtracy.com
www.instagram.com/tracyjonesphoto
Rest: Why You Get More Done When You Work Less by Alex Soojung-Kim Pang
Show Your Work!: 10 Ways to Share Your Creativity and Get Discovered by Austin Kleon
Steal Like an Artist: 10 Things Nobody Told You About Being Creative by Austin Kleon
Keep Going: 10 Ways to Stay Creative in Good Times and Bad by Austin Kleon
Profit First: Transform Your Business from a Cash-Eating Monster to a Money-Making Machine by Mike Michalowicz