Episode 15: I Wish I Knew: The Value of Relationships – Ashley Freehan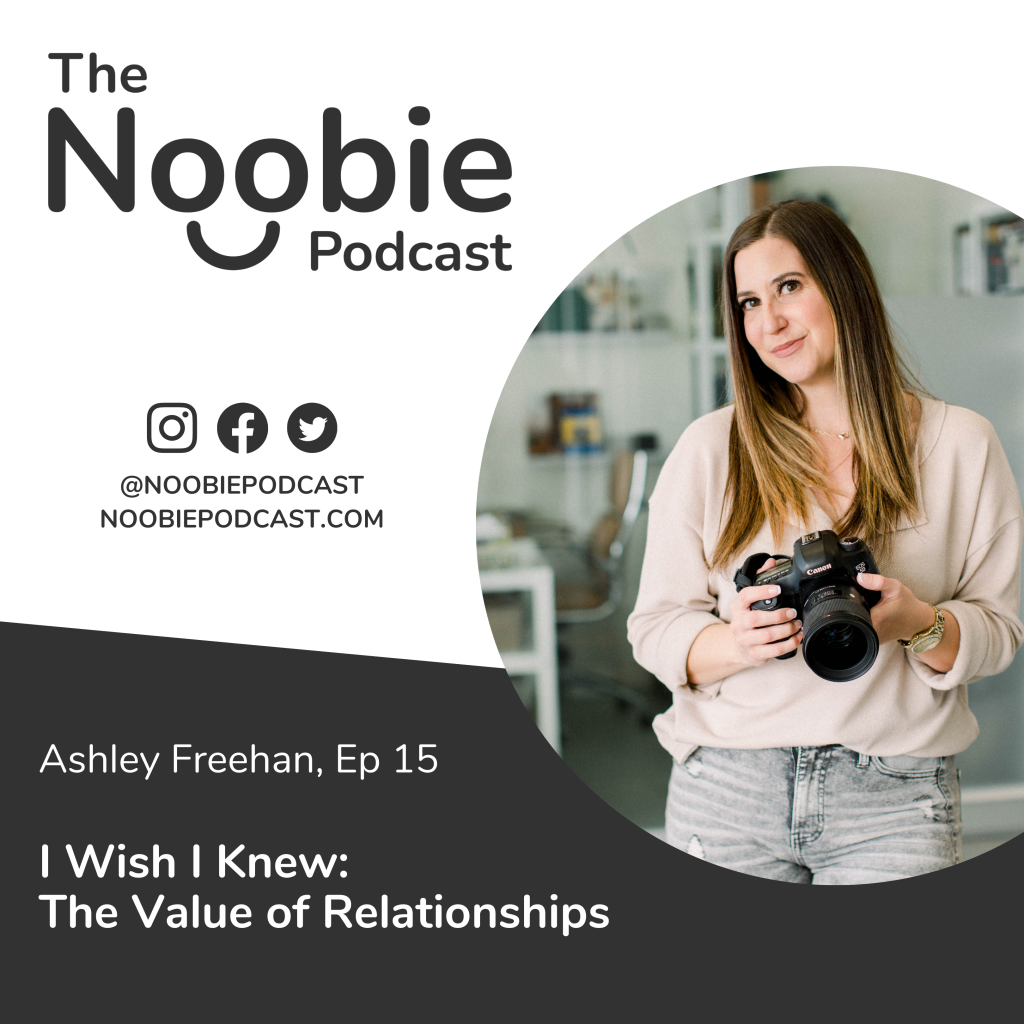 Are you feeling isolated? Do you lack the support you need to grow your business, while also desiring to add value to the lives and businesses of those around you? Have you been struggling to create genuine connections and relationships with others in your community?

In Episode 15 of The Noobie Podcast, Ashley Freehan shares her journey toward creating and cultivating deep relationships with others in the photography industry. Tune in as we chat about ways that you can apply the value that building relationships can bring to your business, including being open to connection with other photographers, getting connected with local complimentary vendors, and more!

You can subscribe to the Noobie podcast on the Apple Podcast app, follow on Spotify, join the YouTube subscriber list, or listen on your favorite podcast app!